How To Survive A Kitchen Remodel
How To Survive a Kitchen Remodel, Part 1
Your kitchen is the heart of your home, the place where your family gathers for meals, conversation, homework and connection. Remodeling any room is a project that impacts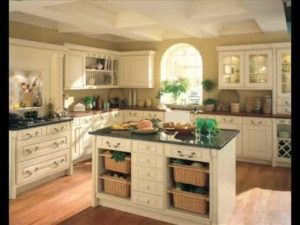 the family in a big way, but that impact is likely magnified when the room being remodeled is the kitchen. Here are some tips to help you through your kitchen remodel.
Be Realistic
Remodeling is stressful. There are no two ways about it. The more realistic you are, the less stressful your remodel will be. Thinking about the things you will need to account for ahead of time will leave you better prepared and feeling more in control during a remodel.
How long will it take?
Although every job is different, here are some guidelines for a basic kitchen remodel. Make sure to allow extra time for scheduling delays, hidden conditions, problems and any custom work. Here is an example of a basic remodeling timetable.
2 days to remove existing fixtures, walls, floors, cabinets, counters and appliances.
1 -3 days for any electrical wiring updates or changes
1 -3 days for any plumbing updates or changes
2-3 days for framing
3-4 days for adding any new drywall, taping and plastering including drying time
1-2 days to install a new kitchen floor
3-10 days to install new cabinets
1 day to template for countertops
1-2 weeks for return of countertops after template
1-2 days to install and hook up new appliances
1 day to install the sink and faucets
2-3 days to tile walls or backsplash
2 days to install new light fixtures
2 -3 days to add paint or wall coverings
Also be sure to factor in lead times for purchasing appliances, lighting, flooring in addition to cabinets and countertops.
There May Be Hidden Problems
No matter how much planning you do there may be hidden issues or problems that surface and create the unexpected in any kitchen remodel. When you are working a new design into an existing space, plumbing, electrical or structural issues may surface that add time and cost to the remodel. When walls are opened up, electrical and plumbing have to be updated to meet code. These situations are common and unforeseen. Be realistic and expect them to occur. Account for them by adding 10% to your cost and time budgets to provide a cushion for the necessary updates.
In the next installment of How To Survive A Kitchen Remodel, we will discuss how to minimize inconvenience during the kitchen remodel. Visit our website for more information: www.WoodPalaceKitchens.com
This entry was posted in
Kitchen Remodeling
on
.