Ebenezer Soule Old Home Gets A Facelift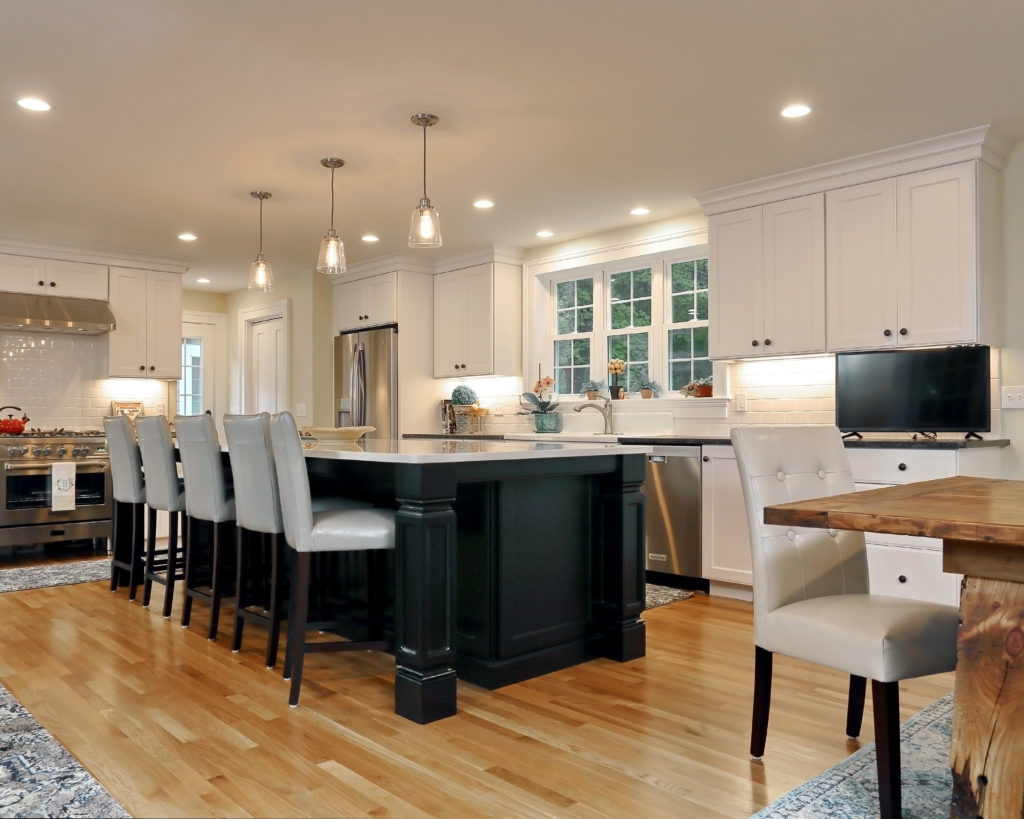 There is something romantic, breathtaking and warm when you enter an old home of long ago. You can almost picture the people back then roaming through the house as they went about their daily lives, working, surviving and living the best way that they could. That's probably where all of the ghost stories originated from. Old homes are so charming but there comes a time when updating it becomes a must. It's not only a facelift that these beautiful old homes need, it goes way beyond that. Modern conveniences and trying to get away from the leaks, the creaks and the multitude of items that break and need replacing. Only the strong at heart can handle such an undertaking. This is where my friends and awesome clients come into the picture.
My good friends, Roger & Lorna Brunelle grew up here in Middleboro. They were childhood sweethearts that blended together like apple and pie. You can always see when two people were meant for each other by just seeing them together. They make a great match for each other. Lorna is the "Pageant Queen" of this whole area. She runs Burt Woods Studio here in Middleboro and gives back to our community with her talent and natural beauty. So many kids, including my daughter Gina have attended her summer theater classes. Plus, there have been so many girls that have been tutored there for beauty pageants. It's a wonderful place she has there with her new Alley Theater.
They bought the old Ebenezer Soule home years ago. The old home was built in 1840 and was a general store at one point in its life. In its old stages, the home had a certain charm to it. It really was like going back in time when you walked through it. Lorna is an artist in many ways in her life. From cooking to decorating, she has the touch. I loved my first walk through with her when the project was in the planning stage. She knew exactly what she wanted and how it was going to look and feel. I could picture it just by the way she described it. One part of the old home was going to be torn down. It was an L-shaped home and only the main part was going to remain and be remodeled. The kitchen was in the part that was being torn down and rebuilt. It basically was going to be one large area housing the kitchen, sitting area, table area and another sitting area in front of the older fireplace. The kitchen is the highlight of the room and open to all of the rest. Older materials were used in the home from the old structure. We re-used the old porcelain sink top to blend in with the beautiful antiqued finished granite. It brings back that old charm and farmhouse feel. Lorna loves to cook and cook big, so this room was important to have a certain feel as well as function.
The island was to be a feature for the room so I chose a furniture look and feel for the theme. Large 6" column legs were featured in each corner. We started with regular 3" legs but after I walked into the new space, I felt they needed to have a chunkier and prominent look to them. They simulate old columns that you would see in an old house like this on the corner boards on the outside of the home. Lorna always had the black and white look feeling for the kitchen so we made the island black. It really compliments the rest of the white cabinetry. A beautiful, farmhouse style door was chosen from Omega cabinets in their Renner style with a slab looking drawer front. The style fits perfectly in her new space. Steel Grey counters were chosen for the main counters in a leathered, antique finish. It gives the look and feel of an old soapstone counter but much more durable. Cambria's quartz counter was chosen for the island in their Weybourne color. It gives the look of Carrera Marble but durable and stain resistant. Beautiful old looking hardware topped the look off. All of these materials goes beautifully with the Oak hardwood floors.
One of my favorite parts of the room is her 14 foot custom made farm table that was made from some of the old beams from the original structure. It gives the room such old warmth and seats quite a few people around it for future holidays and parties that I know will be the norm in her home. Like I said earlier, her decorating skills are nothing short of any interior designer and it shows in the picks of furniture, pictures and accessories. I had the pleasure of stopping by this past weekend to show my wife Lorna's new space and was entertained as soon as I got there with fabulous foods and friendship. I love what I do, and enjoying a space with my clients is the ultimate compliment to my work. My words to Lorna before I left? It's Metropolitan in here, and fit for any magazine.
I want to thank my good friends for letting me be part of their project. I wish them many more warm and fun years in their new space and remodeled part of their old home. I can hear the ghosts now sharing all of the stories!
Bon Appetit!
Tim Holick (Food A Holick)
Save
Save
Save
This entry was posted in
Kitchen Remodeling
on
.